Good Saturday evening! We saw mostly dry weather for central Alabama today, besides a few isolated showers that are passing through Marengo and Perry counties right now. Those will end early this evening. Tonight should be nice with pleasant temperatures and a light breeze. Tomorrow will be a great finish to the weekend. Skies will be clear, temperatures will be mild, and there will be a generous wind.
On Monday, a weak boundary system will cause extra clouds to develop across much of central Alabama and those south of I-20 could see a few very isolated showers. Dry air settles in behind the system, but some moisture will remain higher in the atmosphere causing a few clouds to remain Tuesday. Wednesday brings with it sunnier weather. With a very dry airmass in place, temperatures will be able to readily warm. Highs will be in the mid 80's. From there we gradually warm until a more humid airmass starts to move in later in the work week.
Next weekend will be dry, but as mentioned a more humid airmass will be moving in. Since this will be happening, it will feel warmer than the first half of the coming work week. As of now though, the weekend looks to remain dry.
Looking at the tropics, sea surface temperatures in the Gulf of Mexico are more than primed for tropical development. With such a strong ridge setting in next week, we could see some rising motion develop over the Gulf.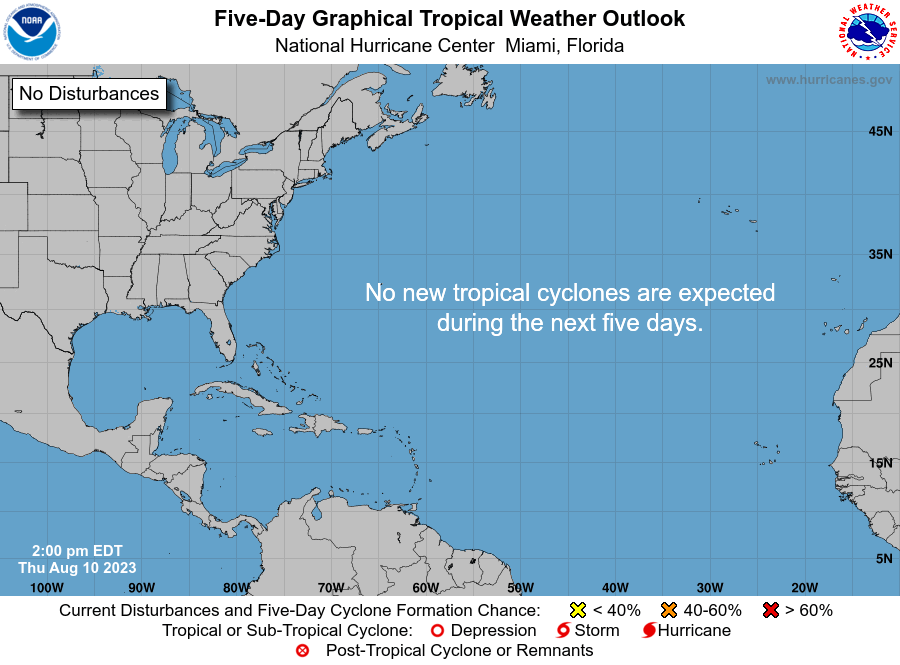 Right now in the northern Atlantic, Maria's  remains are continuing to weaken and move northeastward into cooler waters.
Closer two the U.S. are two weak tropical complexes. The one over Florida is going to continue to bring numerous unorganized showers there. Most models expect the strong high pressure ridge that will set up in the northeastern U.S will help push the complex into the Gulf. It's still unsure though how strong the storm will get. We will continue to monitor the storm. The other complex is currently bringing rain for Puerto Rico. Conditions look very unfavorable for any development because of strong upper level winds and frictions interference from landmasses over the various Islands.
Join us live on WVUA23 weekdays at 5, 6 and 10:00 P.M. and weekends at 10PM for the very latest on your news, weather and sports.
Reggie Roakes
Twitter: @MetRoakes
Facebook: Meteorologist Reggie Roakes
Instagram: Reggie Roakes