Thursday Afternoon Update-"Watching The Tropics"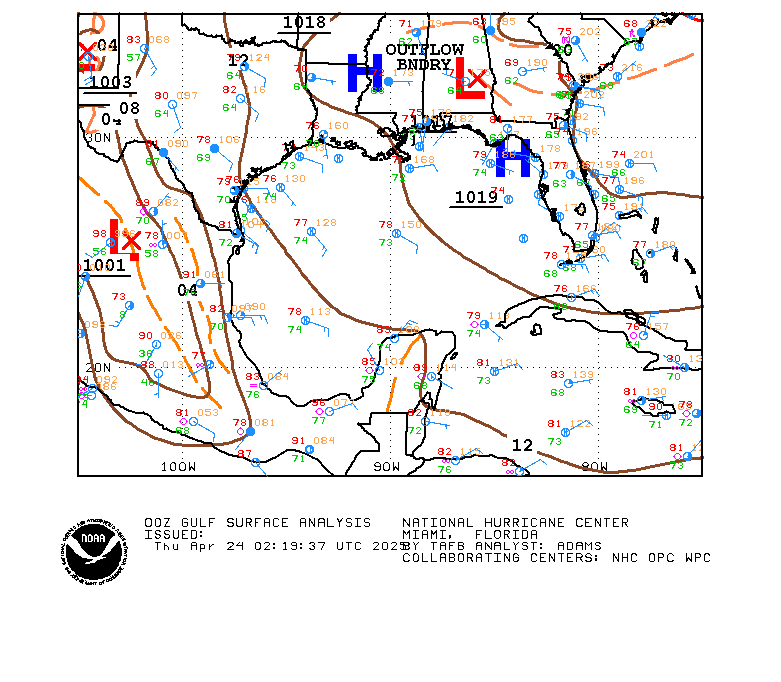 According to the latest radar trends I believe its safe to say at this point that May 2007 will go down as the driest Tuscaloosa May on record. It will be known as the month where smoky air plagued the state and thankfully, at-least in the immediate WVUA coverage area, today we've experienced the best air quality we've had in quite a while.
All eyes are to the south and with hurricane season arriving tomorrow, things are right on track. During the early hurricane season months, such as June, the Caribbean and southern Gulf of Mexico are common breeding grounds for tropical systems. As we first mentioned Monday, the models have been hinting at a tropical disturbance developing in the southern Gulf. Today that scenario is starting to play out as low pressure has developed near Cozumel, Mexico. Today it is easy to see better organization with the system, but the question is the upper air trough northwest of the system. Even though the low-pressure system may show tropical characteristics, it may have a tough time developing into a classic tropical system. That is good however, because it would keep the system from rapidly strengthening. This is exactly what the Deep South has been looking for because the feature will still spread some good tropical moisture into parts of the region.
Where the low moves on shore is the big question because the models are all over the place. The most consistent scenario as painted by the Global Forecast Model still takes the system across Florida and today we're going to lean in that direction. With that said, even if the disturbance passes to our east we will still have a cold front drop in late Sunday and that will increase our chance for a passing shower or thunderstorm. Temperatures over the next few days will be ranging between 84-88 degrees, with lows in the mild 60s.
Be sure to join us tonight for more details on our local forecast!
Hurricane Season Arrives Tomorrow: Click Here For A Printable-Blank Hurricane Tracking Chart Provided By NHC(.PDF)
Wes Wyatt
Chief Meteorologist WVUA-TV